What Kind Of Product Brands Does Epoxy Superstore Supply?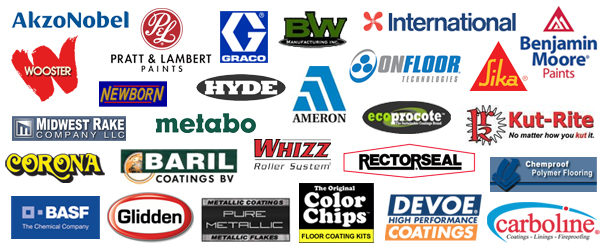 • High Performance Tank Coatings
• Carboline Coatings
• Glidden Paints
• Maintenance Coatings
• Sika Concrete Restoration
• BW MFG Grinders
• Devoe Coatings
• BASF Coatings
• Ameron Coatings
• International Coatings
• Kut-Rite MFG Grinders
• Decorative Quartz Floor Systems
• Metabo Grinders
• Pure Metallic Epoxy Systems
• Original Color Chip Flake Systems
• Wooster Brush
• Corona Brushes
• Pratt & Lambert Paints
• Benjamin Moore Paints
• Onfloor Grinders
The extensive choices for floor and wall coatings have become very abundant. Functionality and efficiency always play a definitive role in the selection of floor and wall coatings. With newly developed technology, there has been a variety of coatings to obtain unique effects, protect concrete, steel and other surfaces against corrosion and to achieve water tight seals and longer durability of surfaces.
We are here to help you achieve a high-grade, chemical resistant, professional looking and a long-life surface. Epoxy, urethanes and solvent-based, acrylic, latex, alkyd enamel floor and wall coatings always consist of surface preparation, priming, base coating and sealing. These four steps are a must if you don't want to run the risk of peel-ups or other floor and wall coating mishaps.
Our floor and wall coatings adhere well to surfaces such as concrete, metal, tiles, wood, drywall and have a high resistance to abrasion and chemicals such as dirt, alkalis, gasoline, greases, salts and solvents.
Epoxy Superstore carries: 100% Solids Epoxy Coatings | Urethane Clear Coats | Solvenborne Epoxy Coatings | Waterborne Epoxy Coatings | Colored Urethanes | Polyaspartic Coatings | Concrete Etching Solution | Latex Paints | Acrylic Paints | Alkyd Enamels | Encapsulant Coatings | Corrosion Coatings | Adhesive & Mastic Removers | Paint Rags | Latex Gloves | Marine Coatings | Trowels | Serrated & Notched Squeegees | Roller Frames | Threaded Poles | Concrete Hand Grinders | Non-Slip Additives | Paint Brushes | Anti-Static Coatings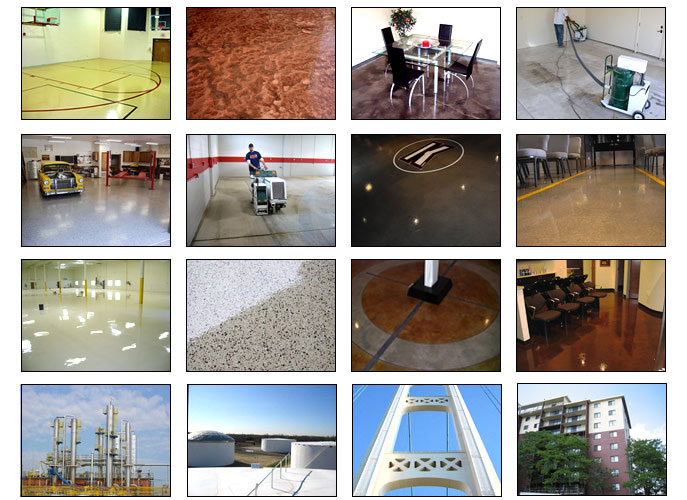 We have a full line of products to fit your project, Commercial or Residential:
Waterborne Epoxy, Solventborne Epoxy, Clear or Colored 100% Solids Epoxy, Clear and Tinted Urethanes, acrylic coatings, water repellents, Decorative Floor Chips Systems (including Specialty Chips), joint sealants, quartz & much more.